WOW… It's Our 30th Anniversary!
Great Balls of Fire – 9-Ball Billiards Challenge
February 10, 2024
10:30AM – 4PM
Wynkoop Brewing Co. in Denver
SIGN UP TODAY and HELP us CELEBRATE! 
GOODNESS… GRACIOUS… GREAT BALLS OF FIRE IS TURNING 30!
The tournament is hosted by the Colorado Professional Fire Fighters, Denver Firefighters Local 858 and Wynkoop Brewing Company. The Billiards Challenge is all about the goodness in people, who want to make a critical difference in the lives of at-risk children and their families.
Amateur players and celebrities team up at Wynkoop Brewing Company for an afternoon of friendly competition at the pool tables.
Kyle E. Fisher
The challenge is dedicated to Kyle E. Fisher who was born with Cerebral Palsy. Brian and Kelli Fisher felt very fortunate that they were able to provide all of the early intervention services that their son needed to achieve his greatest potential. They were also concerned about the many children born with disabilities who did not have this same opportunity. Ability Connection Colorado honors Kyle's legacy with the Kyle E. Fisher Early Childhood Education Center. With this center in mind, the Fisher family established the Kyle E. Fisher Memorial Fund when Kyle passed away. Funds raised through the billiards challenge provide critical and comprehensive early education for at-risk children age birth to five. As a result infants, toddlers and preschool children became physically and emotionally healthier, and school ready.
Why you should get involved… By sponsoring the event, you are guaranteeing your company's name is in play at the hottest tables in town! It's a win-win for everyone! Your company's participation supports children in need and is a great opportunity to meet new friends, clients and future customers, while generating winning exposure for your company among industry peers. Note: Eighty-nine cents of every dollar raised goes directly into the Kyle E. Fisher Memorial Fund and Creative Options for Early Childhood Education.
"Our proud Denver firefighters. Great food and drink and shooting pool at the legendary Wynkoop for a terrific cause. I wouldn't miss it and neither should you! Come join us for this fun event."
Jim Benemann
Emmy-award Winning Journalist, CBS4
When you give to the 30th Annual Great Balls of Fire 9-Ball Challenge, you can take advantage of tax credit programs that enable you to give more, receive something in return and possibly multiply your gift in the process!
When you or your business contributes funds to promote and develop child care activities, you can get a 50% Colorado Tax Credit, in addition to your regular state and federal contribution deductions. Please consult with your tax advisor for more information.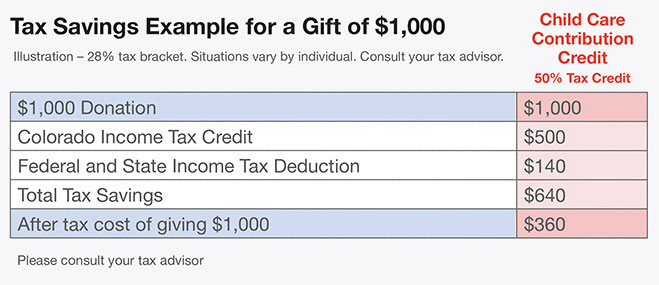 If you need your Child Care Contribution Tax Credit Certification (DR 1317) for a gift made to Creative Options, please contact Terri Armstrong at tarmstrong@abilityconnectioncolorado.org

Ability Connection Colorado recognizes that these past few years have been challenging for many industries…
We are absolutely thrilled that so many of you choose to support and participate in this event! With your support, and the support of new partners, we can continue to serve more than 33,000 Coloradans in the areas of Early Childhood Education, Employment Services and through four Statewide Family Support Services every year.
We value our existing partnerships and welcome opportunities to explore new ones!