Join us in celebrating 15 years of Straight Shot this year!
Due to COVID-19 and social distancing laws, the event has been changed from a 2-day event to a 1-day event.
The healthy and safety of all staff and participants remains our top priority. As you may already know, we have been losing critical funds from not being able to hold events. We hope that you will continue to support our critical, life-changing programs and services.
Saturday August 15, 2020
Official NSCA SHOOT
10 AM – 12 NOON
Main Shoot for a Great Cause
1:30 PM – 5:00 PM
15 Station Shooting Course
SHOOTING GAMES AVAILABLE 10 AM – 4 PM
SPONSORSHIP OPPORTUNITIES AVAILABLE AND ENCOURAGED
Shooters are responsible for supplying their own guns and ammo. Golf carts are available upon a first come first serve basis at an additional cost. *62 of cost is tax-deductible.
Leverage your Sporting Clay Event Sponsorship Dollar!
Colorado Child Care Contribution Tax Credit: When you or your business contributes funds to the Straight Shot Sporting Clay event, you promote and develop child care activities! In return, you can get a 50% Colorado Tax Credit, in addition to your regular state and federal contribution deductions.  A contribution to Ability Connection Colorado's CREATIVE OPTIONS for Early Childhood Education programs qualifies for the tax credit. Please consult with your tax advisor for more information.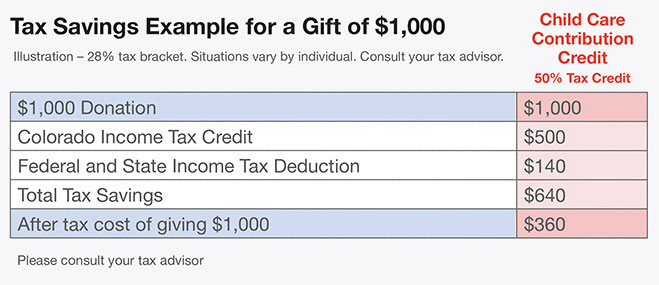 If you need your Child Care Contribution Tax Credit Certification (DR 1317) for a gift made to Creative Options, please contact Charee Ficco at 303-691-9339 x 1109 or cficco@abilityconnectioncolorado.org

Ability Connection Colorado recognizes that these past few year have been challenging for many industries…
We are absolutely thrilled that so many of you choose to support and participate in the event every year! With your support, and the support of new partners, we can continue to serve more than 40,000 Coloradans in the areas of Early Childhood Education, Employment Services and through five Statewide Family Support Services every year.
We value our existing partnerships and welcome opportunities to explore new ones!
THANK YOU to all of our Sponsors and Participants for making the  14th Annual Straight Shot Sporting Clay Event a HUGE SUCCESS!